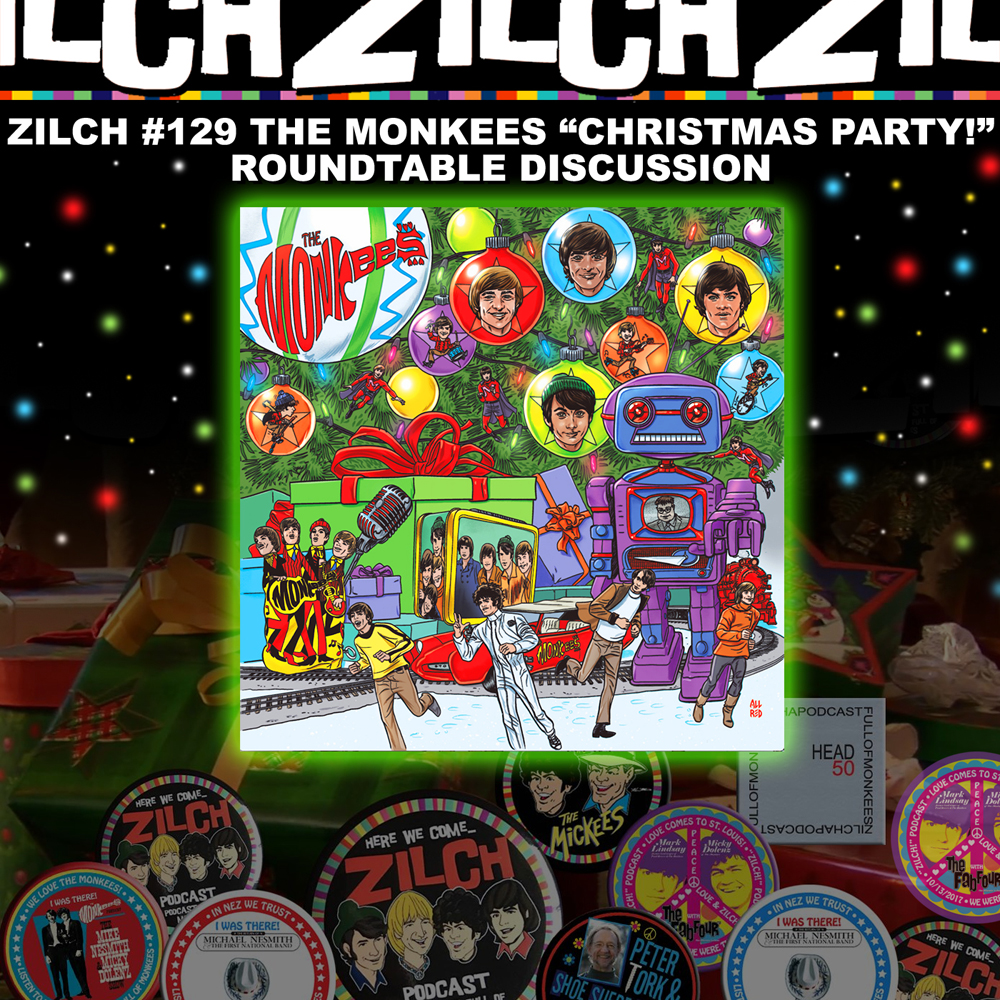 Ho! Ho! Ho! We discuss the Monkees Holiday album "CHRISTMAS PARTY" on this episode of Zilch! Join Rosanne Welch, Sarah Clark , Christine Carlson Wolfe, Tim Powers & Ken Mills as we talk about this Cool Yule disc from 2018. Is it Naughty, is it nice? Mileage will vary! Let us know your thoughts! Happy Holidays , Merry Christmas, Happy Hanukkah, Happy Kwanzaa and Celebrate Life day! Happy Christmahannukwanzadan everybody...and I think that covers everybody. Spead LOVE this year more joy and more cheer!
Originally aired 12/19/18.
We dedicate this episode to our friend Amy Tosto, Rest in peace and take our love with you.
Get "When the World & I Were Young – Snapshots from the Collection of Davy Jones" is available now on Amazon.com (
https://amzn.to/2wNITYF
).
Get the cool new Monkees book, "Long Title"
http://amzn.to/2zd6t04
Pick up "Why the Monkees Matter" by Rosanne Welch here
http://amzn.to/2ud3mrJ
We were born to love one another.
www.redbubble.com/people/designsbyken/works/12348740-zilch-podcast?c=314383-monkees-inspired-art
Join our Facebook page
Find us on Twitter @Zilchcast
Download (right click, save as)