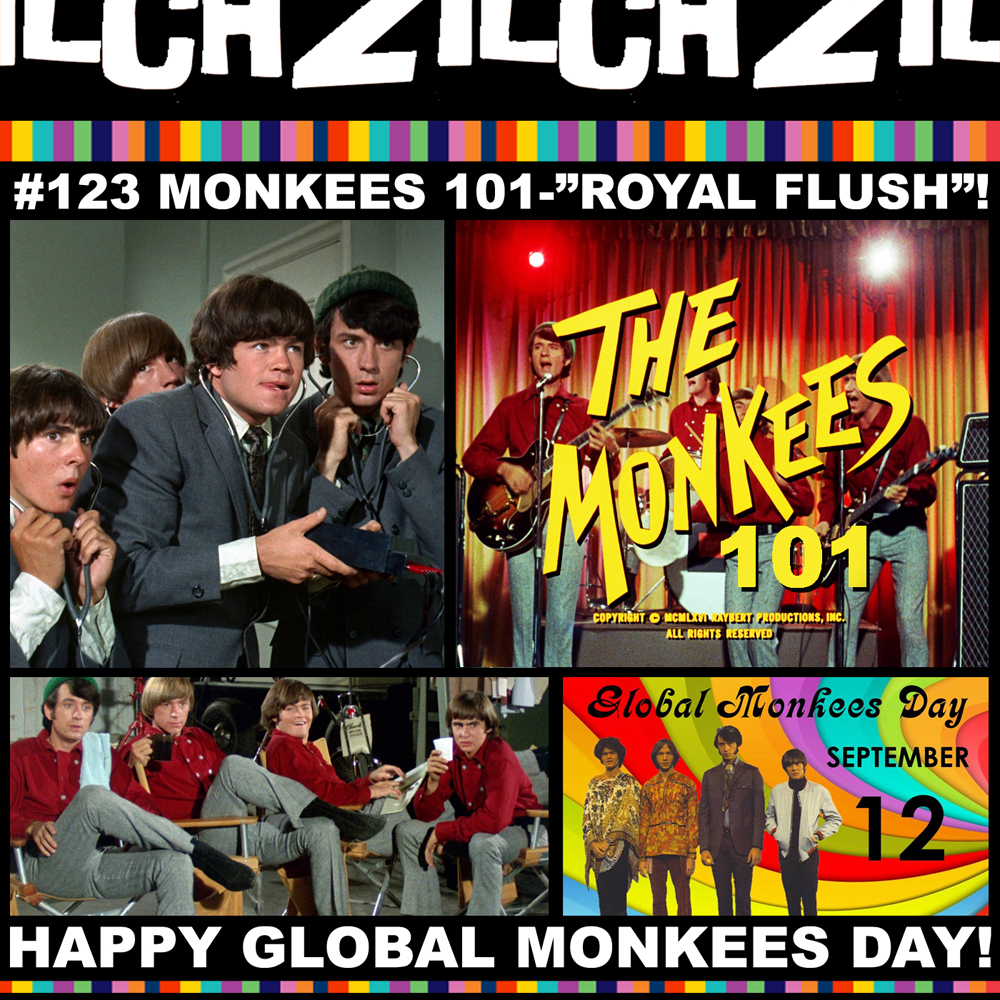 Happy Global Monkees Day! Drs. Rosanne Welch and Sarah Clark debut their new series for Zilch! entitled Monkees 101. Join them for a fun, thoughtful romp through "Royal Flush," the first episode of The Monkees to air 52 years ago today, September 12, 1966, and discover some of the deeper meanings of the TV show and music we all know and love to the cultural impact of the Monkees from 1966 all the way to the present. Aired on 9/12/18.
Join in the fun of Global Monkees Day here
https://www.facebook.com/events/183513392340570/
"When the World & I Were Young – Snapshots from the Collection of Davy Jones" is available now on Amazon.com (
https://amzn.to/2wNITYF
).
Get the cool new Monkees book, "Long Title"
http://amzn.to/2zd6t04
Pick up "Why the Monkees Matter" by Rosanne Welch here
http://amzn.to/2ud3mrJ
We were born to love one another.
www.redbubble.com/people/designsbyken/works/12348740-zilch-podcast?c=314383-monkees-inspired-art
Join our Facebook page
Find us on Twitter @Zilchcast
Download (right click, save as)