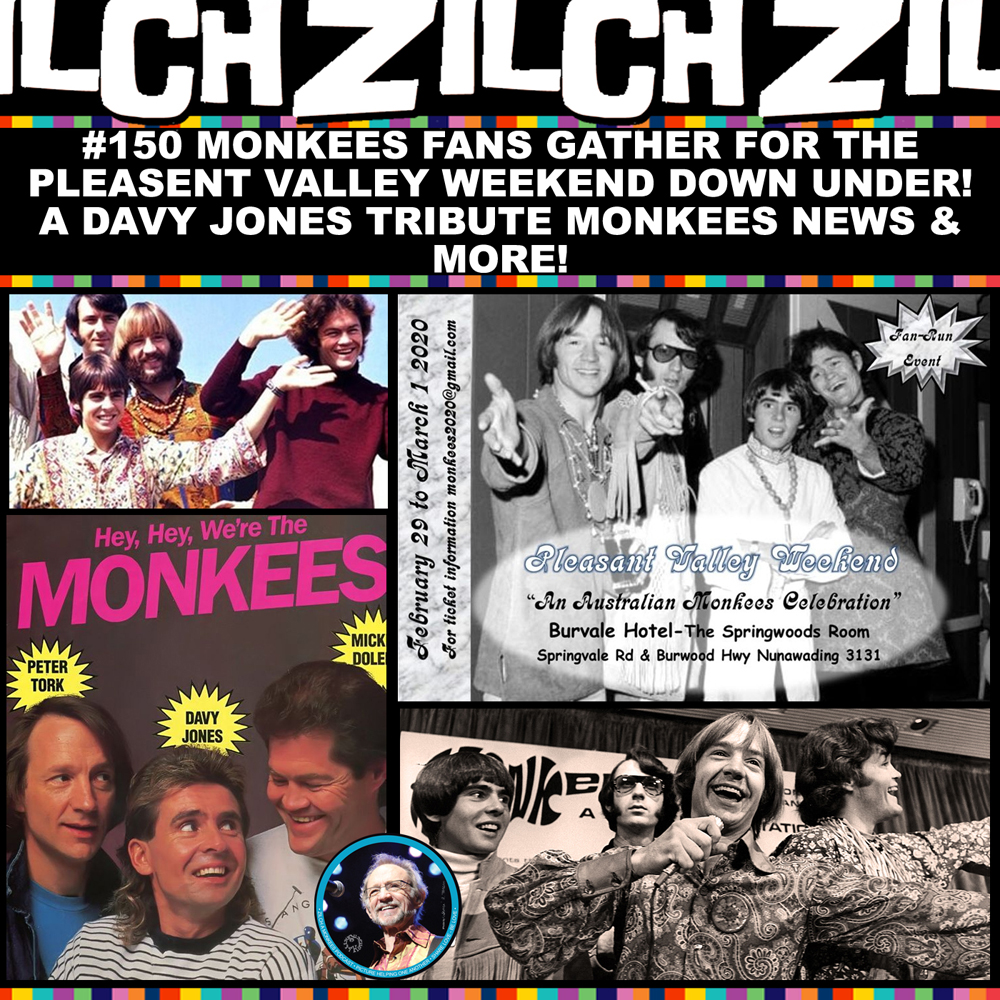 Monkees fans gather for a Pleasent Valley Weekend down under. Linda Groundwater talks the "Pleasent Valley Weekend" 2/29/20-3/1/20 An Australian Monkees Celebration.
You can purchase a download of Ken Sharp's Davy Jones charity songs at
www.kensharp.bandcamp.com
for $1. Or, email him at sharpk@aol.com for details on how to order the special limited edition vinyl 7" single, which will be accompanied by two exclusive '60s era color photos of Davy taken by acclaimed photographer Henry Diltz.
Order your Peter Tork buttons and photos to benefit Sherri Hansen via PayPal to zilchorders@gmail.com. $10 per button, $20 per photo, or $25 for both. International orders, add $5.
Originally aired 2/22/20
We were born to love one another.
Check Support Zilch , get a cool shirt!
www.redbubble.com/people/designsbyken/works/12348740-zilch-podcast?c=314383-monkees-inspired-art
Join our Facebook page
Find us on Twitter @Zilchcast
Download (right click, save as)