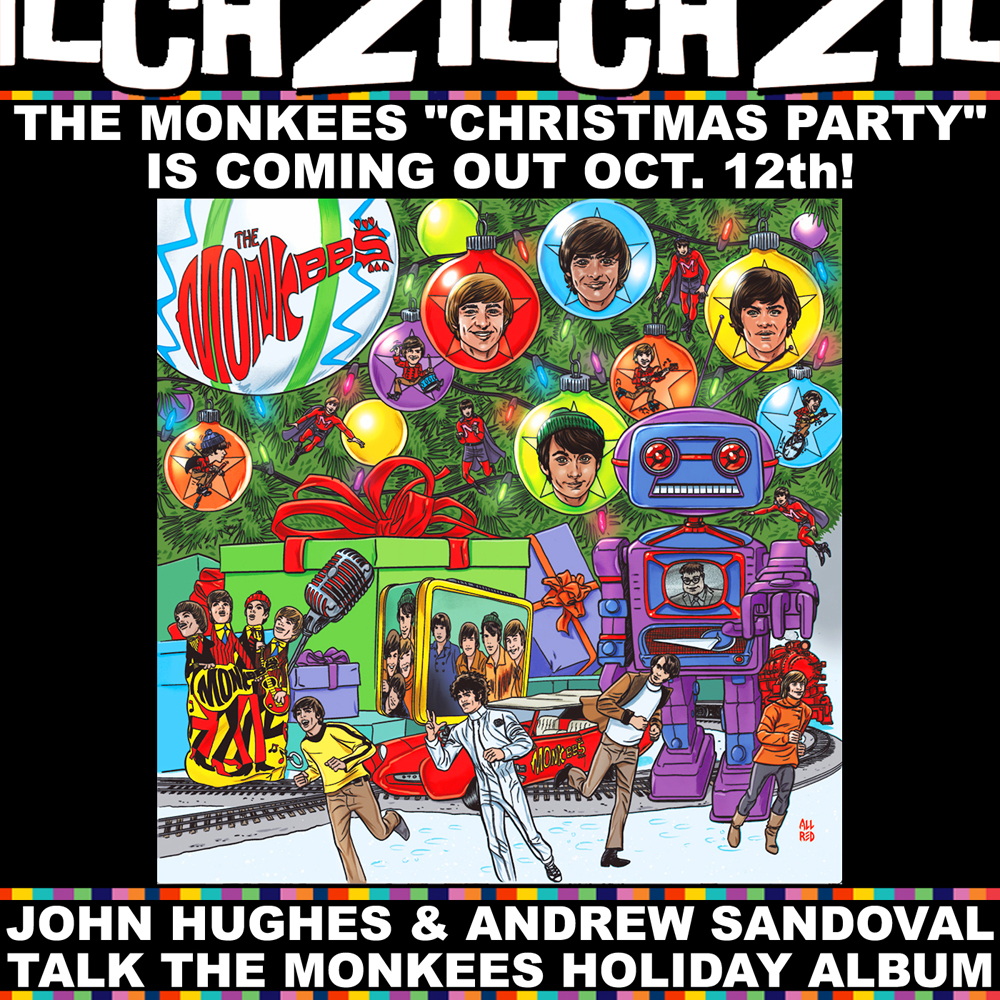 The MONKEES "CHRISTMAS PARTY" is coming out Oct. 12th from RHINO, John Hughes & Andrew Sandoval talk about the new Monkees Holiday record. Details galore! Enjoy!
TRACK LISTING-
1. UNWRAP YOU AT CHRISTMAS
2. WHAT WOULD SANTA DO
3. MELE KALIKIMAKA
4. HOUSE OF BROKEN GINGERBREAD
5. THE CHRISTMAS SONG
6. CHRISTMAS PARTY
7. JESUS CHRIST
8. I WISH IT COULD BE CHRISTMAS EVERY DAY
9. SILVER BELLS
10. WONDERFUL CHRISTMASTIME
11. SNOWFALL
12. ANGELS WE HAVE HEARD ON HIGH
13. MERRY CHRISTMAS, BABY
TARGET VERSION BONUS TRACKS
14. RIU CHIU
15. CHRISTMAS IS MY TIME OF YEAR
"When the World & I Were Young – Snapshots from the Collection of Davy Jones" is available now on Amazon.com (
https://amzn.to/2wNITYF
).
Get the cool new Monkees book, "Long Title"
http://amzn.to/2zd6t04
Pick up "Why the Monkees Matter" by Rosanne Welch here
http://amzn.to/2ud3mrJ
We were born to love one another.
www.redbubble.com/people/designsbyken/works/12348740-zilch-podcast?c=314383-monkees-inspired-art
Join our Facebook page
Find us on Twitter @Zilchcast
Download (right click, save as)