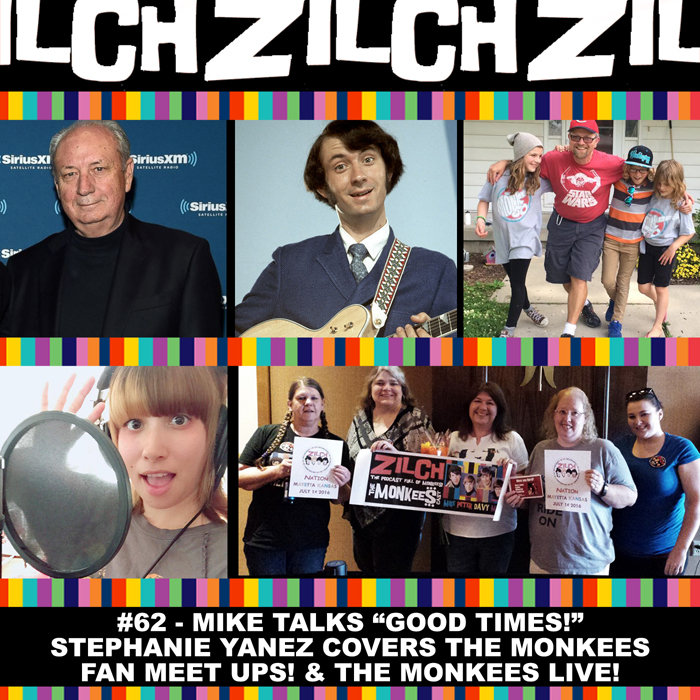 In this episode, Mike gets Interviewed by Mighty Manfred, Monkees On tour, Stephanie Yanez covers "She Makes Me Laugh", Nathan Cooper & Family see the Monkees & Fan meet ups! It is THE YEAR OF THE MONKEES!
Check out
www.StephanieYanez.com
.
Order "GOOD TIMES!" on CD
http://goo.gl/WQzZqJ
Order "GOOD TIMES!" on LP
http://goo.gl/rpFJHL
Order the THE MONKEES - THE COMPLETE SERIES while you can
http://monkees.com/
Check out our Zilch Shirts!
Join our Facebook page
Find us on Twitter @Zilchcast
Download (right click, save as)
See the Monkees on tour!
http://www.monkees.com/article/get-vip-packages-and-tickets-for-the-monkees-50th-anniversary-tour