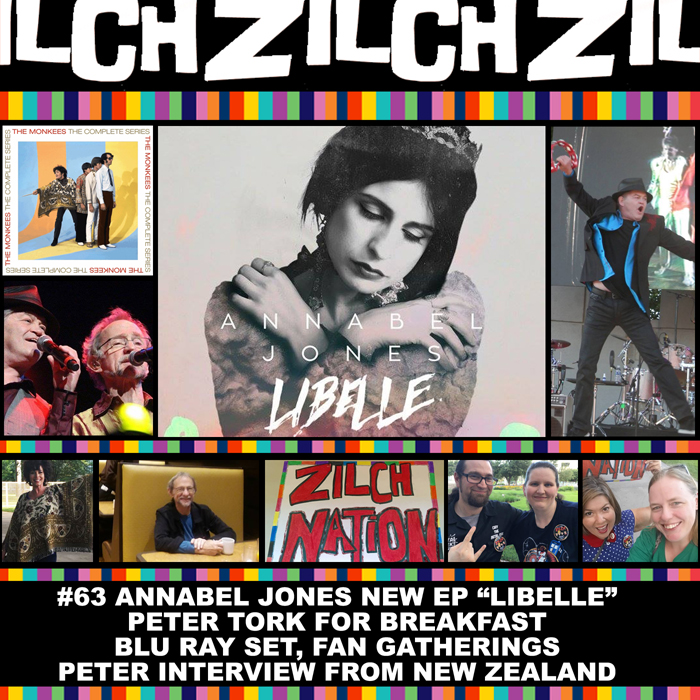 On this episode Annabel Jones stops by to talk about her new EP "Libelle", Peter Tork talks touring and all things Monkees We are joined by Opalina Salas, Cary Gordon, Cathie Devenney, Beth Newman (The Texas Prarie Chick) & Jane Knight, who discusses running into Peter Tork at breakfast.
Get Annabel's new EP here!
http://tiny.cc/libelle
It is THE YEAR OF THE MONKEES!
Check out
www.StephanieYanez.com
.
Order "GOOD TIMES!" on CD
http://goo.gl/WQzZqJ
Order "GOOD TIMES!" on LP
http://goo.gl/rpFJHL
Order the THE MONKEES - THE COMPLETE SERIES while you can
http://monkees.com/
Check out our Zilch Shirts!
Join our Facebook page
Find us on Twitter @Zilchcast
Download (right click, save as)
See the Monkees on tour!
http://www.monkees.com/article/get-vip-packages-and-tickets-for-the-monkees-50th-anniversary-tour