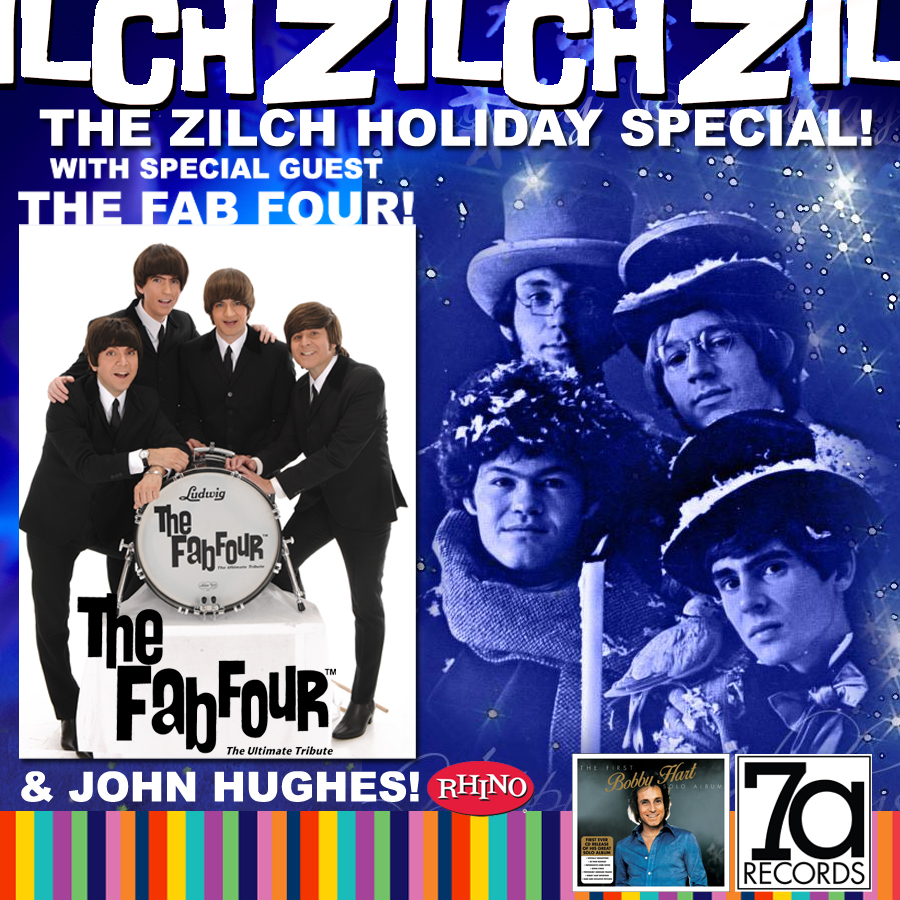 Join the Zilch Crew as they invite you to the Holiday Party, The Fab Four are the house band, Santa John Hughes drops in and Monkees tunes!
Go to
thefabfour.com
Order the THE MONKEES - THE COMPLETE SERIES while you can
http://monkees.com/
Pre order the Bobby Hart cd here!
click to order
Check out our Zilch Shirts!
and this one!
Join our Facebook page
Find us on Twitter @Zilchcast
Download (right click, save as)