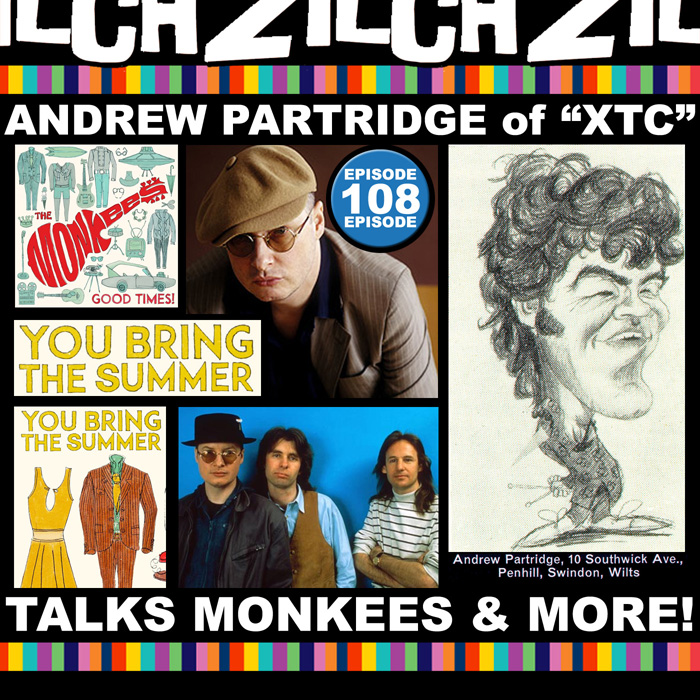 Andy Partridge of the band "XTC" talks Monkees, his love of the band and his work as a song writer for "GOOD TIMES!" This is one of my fav interviews , it was an amazing honor to talk with him. Happy Everything Day, See you in 2018!
Rhino's new "More of the Monkees Super Deluxe Handmade set" Coming 12/2017
Order here
http://monkeesstore.warnermusic.com/more-of-the-monkees-super-deluxe-edition.html
Get this cool new Monkees book
http://amzn.to/2zd6t04
Get you Autographed & Personalized Copy of "Meow! My Groovy Life by ANN MOSES"
http://annmoses.com/
We were born to love one another.
Check out our Zilch Shirts!
Join our Facebook page
Find us on Twitter @Zilchcast
Download (right click, save as)