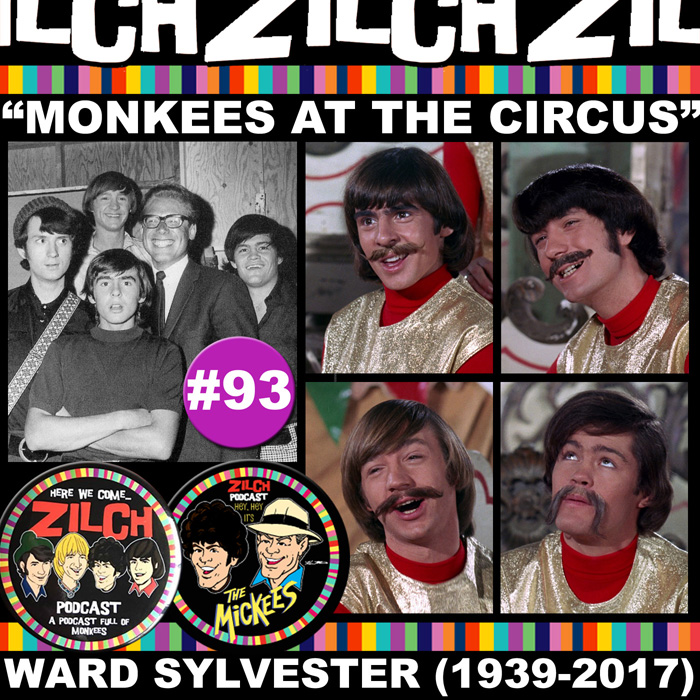 We talk "MONKEES AT THE CIRCUS" & Ward Sylvester
www.monkeeslivealmanac.com/blog/category/ward-sylvester
Micky is on tour and The "50 summers of love" tour is coming.
www.mickydolenz.com
for all info.
Meet and greet tickets can be purchased here:
www.monkeemeetandgreets.com/micky-dolenz-solo-dates-2017
50 Summers of Love dates:
Friday, July 14, 2017 Humphrey's Concerts By the Bay, San Diego, CA
Thursday, July 27, 2017 Mayo Performing Arts Center, Morristown, NJ
Friday, July 28, 2017 NYCB Theatre at Westbury, Westbury, NY
Friday, August 25, 2017 Riverdome at Horseshoe Bossier City, LA
Saturday, October 7, 2017 Grand Casino, Hinckley, MN
Friday, October 13, 2017 The Family Arena, Saint Charles, MO
Sunday, October 15, 2017 The Genesee Theatre, Waukegan, IL
Friday, November 3, 2017 Ameristar KC, Kansas City, MO
www.facebook.com/summersoflove
Micky solo dates:
7/15/17--San Juan Capistrano, CA
7/16/17--Pasadena, CA
7/25/17 Paso Robles, CA
Northeast Comic Con July 22 and 23 in Massachusetts. Information is found at www.necomiccon.net/
Peter Tork will be appearing along with Peter Noone of Hermans Hermits, The Grass Roots and The Buckinghams at the Theatre at Westbury in Westbury, NY on October 21 for the Hot Autumn Nights show
Tickets are available at
www.venue.thetheatreatwestbury.com/
Autographed & Personalized Copy of Meow! My Groovy Life by ANN MOSES
http://annmoses.com/
http://www.dolenzanddaughters.com/
Micky's Ebay store , proceeds go to Make a wish
http://stores.ebay.com/Micky-Dolenz-Direct
We were born to love one another.
#inductthemonkees
Check out our Zilch Shirts!
Join our Facebook page
Find us on Twitter @Zilchcast
Download (right click, save as)