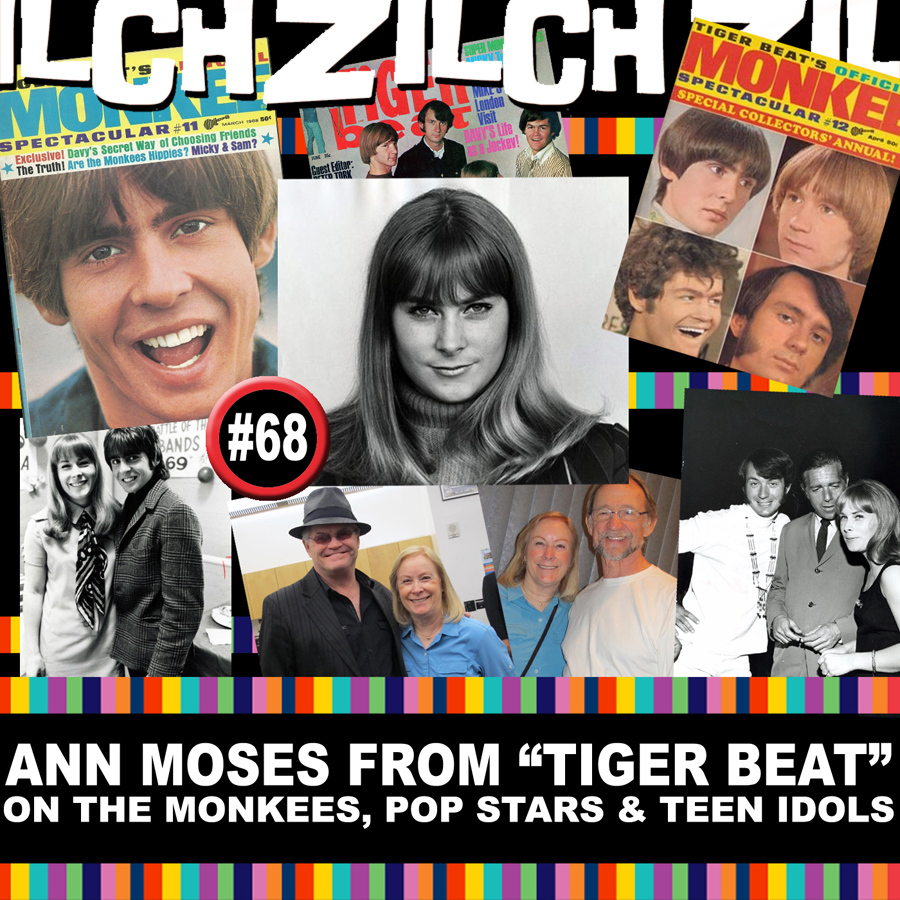 Ann Moses drops by the Zilch HQ She joins The Podfather Ken Mills & co-host Sarah Clark
Ann Moses was the editor of Tiger Beat Magazine 1966 –1972 and Hollywood Correspondent to the New Musical Express. We talk the Monkees , James Brown, Paul Revere & The Raiders and More
Check out her site
http://annmoses.com/
Or on FB
www.facebook.com/annmoses
Shoe Suede Blues and their ONLY 2 shows coming in 2016.
Peter Tork Shoe Suede Blues dates,-
10/14/16 Club 66 , Edgewood , MD
10/16/16 Infinity Music Hall Hartford, CT
Get Peter & SSB Music here
https://petertork.bandcamp.com/
Here's Peter Tork's FB Page!
www.facebook.com/PHTork1
http://www.petertork.com/
#inductthemonkees
Check out our Zilch Shirts!
Join our Facebook page
Find us on Twitter @Zilchcast
Download (right click, save as)
See the Monkees on tour!
http://www.monkees.com/article/get-vip-packages-and-tickets-for-the-monkees-50th-anniversary-tour