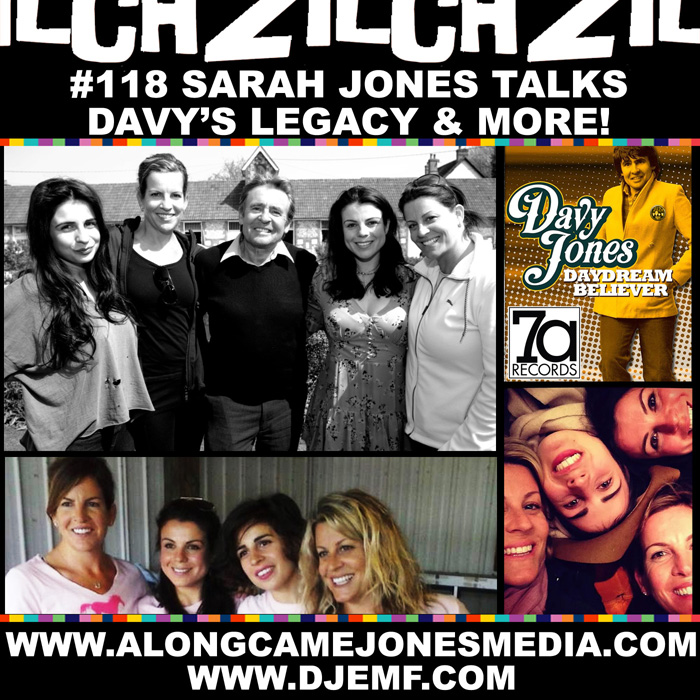 Sarah Jones drops by to discuss "Along Came Jones Media" An exciting company that she and her sisters are starting to keep Davy Jone's legacy alive!
Visit
www.alongcamejonesmedia.com
for all the upcoming Davy news and discusses Davy and his place in our hearts and so much more! Thanks to Anita Williams Weinberg for all she does
www.djemf.com
And congrats to friend of "Zilch" Emily Dolenz Brenner and husband, William The couple brought Huxley Brenner into the world! Micky's newest grandson, Huxley!
Born to Emily Brenner on June 19th. Congrats!
Aired on 7/19/18.
Get the Groovy Towel here
https://haveyouherd.org/collections/frontpage/products/new-djemf-groovy-summer-beach-towel
Get the cool new Monkees book, "Long Title"
http://amzn.to/2zd6t04
Pick up "Why the Monkees Matter" by Rosanne Welch here
http://amzn.to/2ud3mrJ
We were born to love one another.
www.redbubble.com/people/designsbyken/works/12348740-zilch-podcast?c=314383-monkees-inspired-art
Join our Facebook page
Find us on Twitter @Zilchcast
Download (right click, save as)