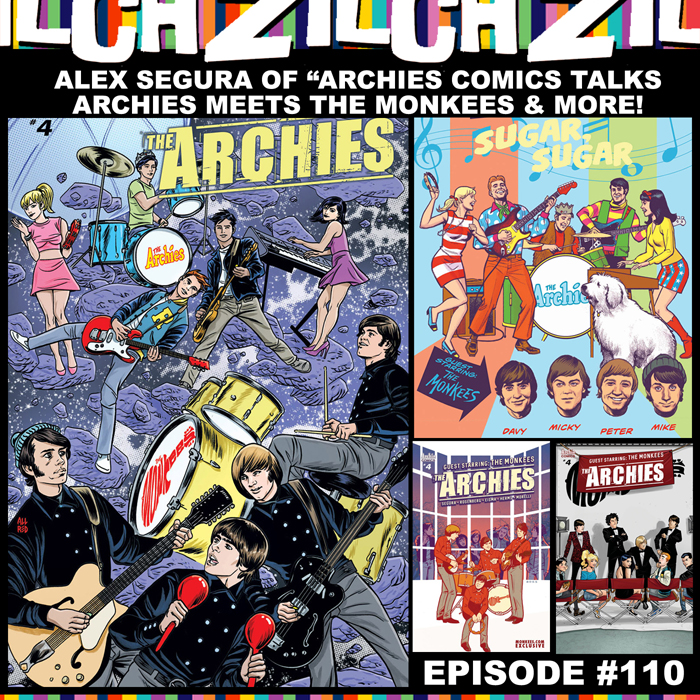 THE ARCHIES MEET THE MONKEES! "Archie Comics" Alex Segura talk about The crossover which brings the Monkees back to the world of Comics! Can more cool Monkees crossovers and Comics be ahead? We play Micky doing "Sugar Sugar" of his album "Remember" & Peter Tork and Shoe Suede Blues are featured with a song from the new album. "Relax your mind" Aired - 1/25/18.
Get "Relax Your Mind" here
https://petertork.bandcamp.com/album/relax-your-mind-honoring-the-music-of-lead-belly
Joe Eisma, who drew The Monkees/Archies Comic is selling his original pages
http://comicarthouse.com/ArtistGalleryRoom.asp?ArtistId=1005
Get "Out of Nowhere" on CD
http://amzn.to/2DjP0qk
or album
http://amzn.to/2CMlbhf
Rhino's new "More of the Monkees Super Deluxe Handmade set"
Order here
http://monkeesstore.warnermusic.com/more-of-the-monkees-super-deluxe-edition.html
Get this cool new Monkees book
http://amzn.to/2zd6t04
Get you Autographed & Personalized Copy of "Meow! My Groovy Life by ANN MOSES"
http://annmoses.com/
We were born to love one another.
Check out our Zilch Shirts!
Join our Facebook page
Find us on Twitter @Zilchcast
Download (right click, save as)