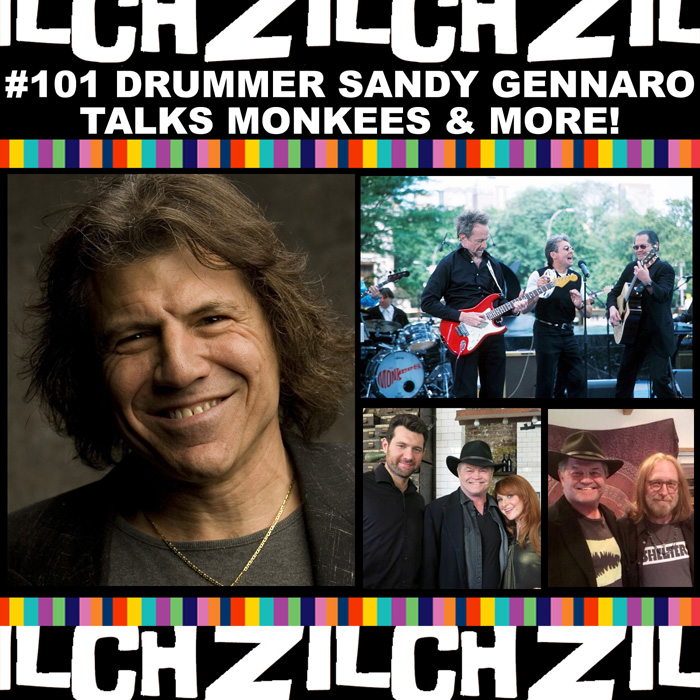 While at the Rock n Pod Expo recently, we sat down with former Monkees drummer Sandy Gennaro who was gracious enough to give us an interview. Sandy was the Monkees drummer from 1987-2012, but has also drummed for many other acts, including Joan Jett, Cindy Lauper and more. We also bring you the latest in Monkees news including a discussion of Potty-Mouth-MIcky on HULU's "Difficult People", the Monkees meet the Archies in the comics, and more.
This episode was recorded outside of our normal studios, so the sound quality is a bit raw. We hope you enjoy the energy this brings to the episode!
Everyone in Zilch Nation want to wish Monkees bassist John Billings and his wife Amy a very happy anniversary!
Aired on 10/10/17.
We were born to love one another.
Check out our Zilch Shirts!
Join our Facebook page
Find us on Twitter @Zilchcast
Download (right click, save as)