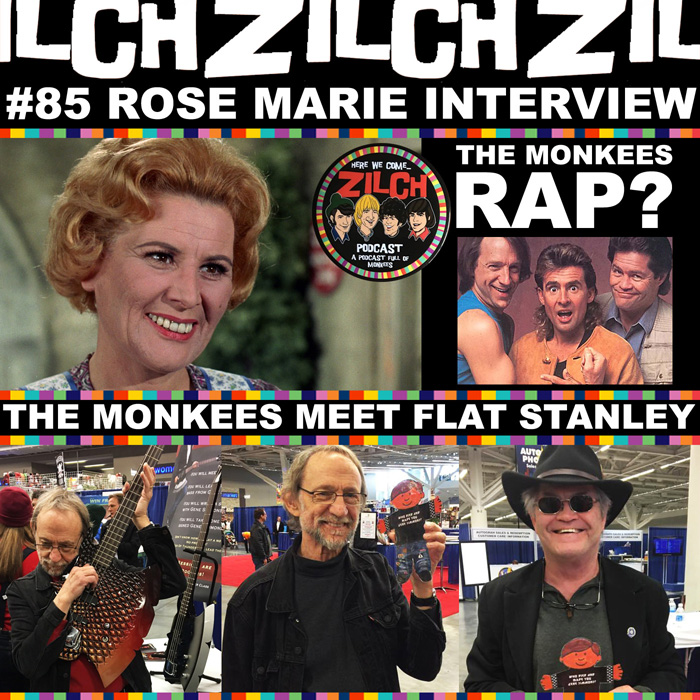 Ken Mills & Jeff Hulit talk Mike, Micky , Peter in the news. Jeff Gehringer interviews Rose Marie of two Iconic Monkees episodes. The Monkees meet Flat Stanley & Gene Simmons. Some cool Monkees covers & Why I thank God for Pool it.
Surprise Stag Party covers "For Pete's Sake"
David Ace Gutierrez: spoken word
Tom Kotul: bass, vocals
Nick Jones: guitar, drums, vocals
Lou Babinga & John Gillespie cover "Don't bring me down"
Micky solo dates and Zilch meet ups
http://www.monkeeslivealmanac.com/blog/micky-dolenz-live-in-2017
Micky Meet & Greets
http://www.monkeemeetandgreets.com/apps/webstore/products/show/7317034
Check out Gene Simmon's Axe Bass
http://www.genesimmonsaxe.com/
Help sponsor Beau Jones. Tell them you are part of Zilch Nation!
https://www.facebook.com/Davysangels
We were born to love one another.
#inductthemonkees
Check out our Zilch Shirts!
Join our Facebook page
Find us on Twitter @Zilchcast
Download (right click, save as)