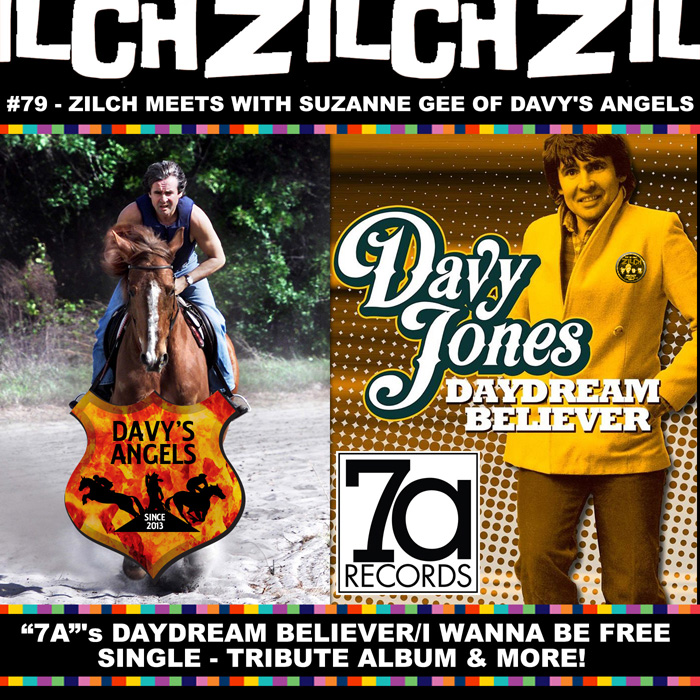 Ken Mills & the Zilch Gang are back with big news about how YOU can partner with them to benefit DJEMF. Christine Wolfe and Sarah Clark interview Suzanne Gee from Davy's Angels. 7a Records announces new projects. Micky Dolenz solo dates, Zilch meet ups, and more!
Help sponsor Beau Jones by sending a PM here. Tell them you are part of Zilch Nation!
https://www.facebook.com/Davysangels
Be a part of 7a Records fan covers album to benefit DJEMF. email
iain@7arecords.com
Pre-order 7a's Daydream Believer/I Wanna Be Free [Import]
http://www.deepdiscount.com/daydream-believer-i-wanna-be-free-live-in/5060209950112
Micky solo dates and Zilch meet ups
https://www.facebook.com/groups/ZilchMonkeescast/permalink/615215138681315/
Micky Meet & Greets
http://www.monkeemeetandgreets.com/apps/webstore/products/show/7317034
We were born to love one another.
#inductthemonkees
Check out our Zilch Shirts!
Join our Facebook page
Find us on Twitter @Zilchcast
Download (right click, save as)