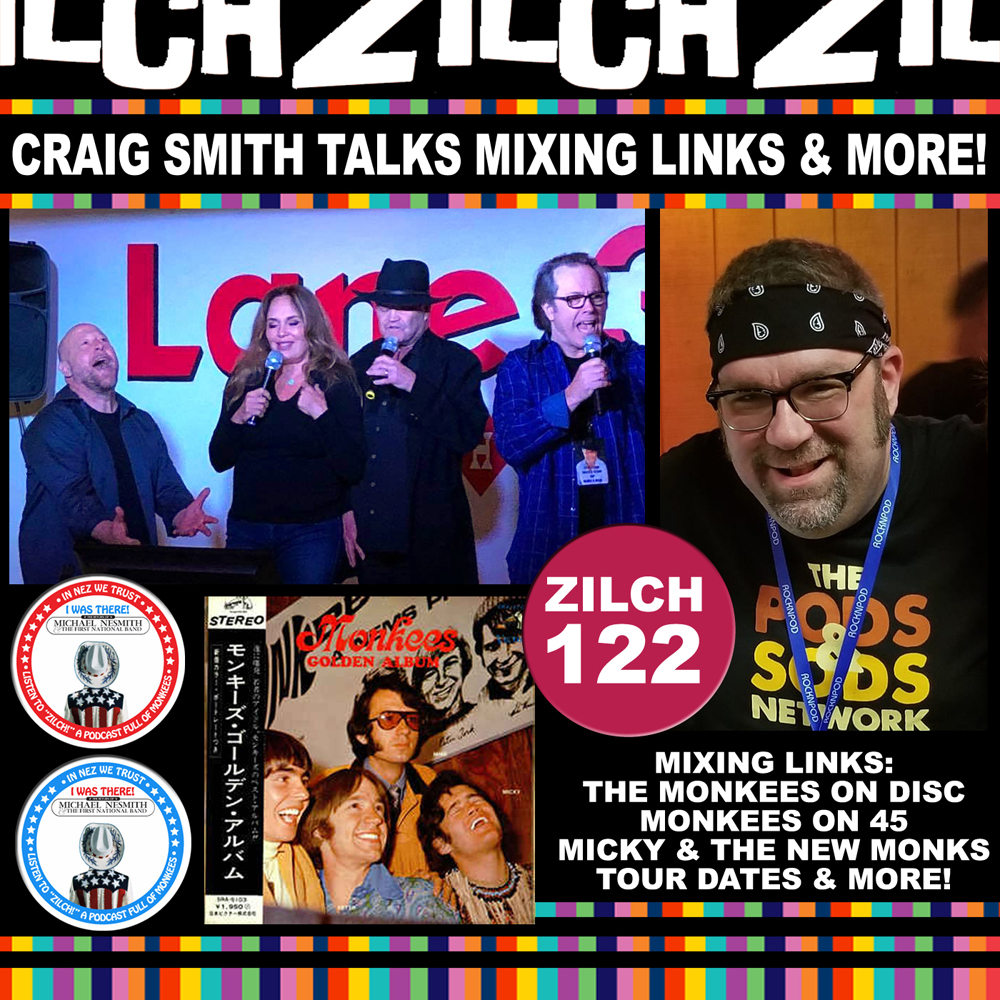 Craig Smith visits us to talk about the forthcoming book MIXING LINKS: THE MONKEES ON DISC, Monkees on 45, Micky & the NEW MONKS, Tour dates & More! Listen to Craig's Monkees podcasts
https://podsodcast.com/category/the-monkees/
Find them on FB at
https://www.facebook.com/groups/mixinglinks/
Aired on 9/7/18.
"When the World & I Were Young – Snapshots from the Collection of Davy Jones" is available now on Amazon.com (
https://amzn.to/2wNITYF
).
Get the cool new Monkees book, "Long Title"
http://amzn.to/2zd6t04
Pick up "Why the Monkees Matter" by Rosanne Welch here
http://amzn.to/2ud3mrJ
We were born to love one another.
www.redbubble.com/people/designsbyken/works/12348740-zilch-podcast?c=314383-monkees-inspired-art
Join our Facebook page
Find us on Twitter @Zilchcast
Download (right click, save as)