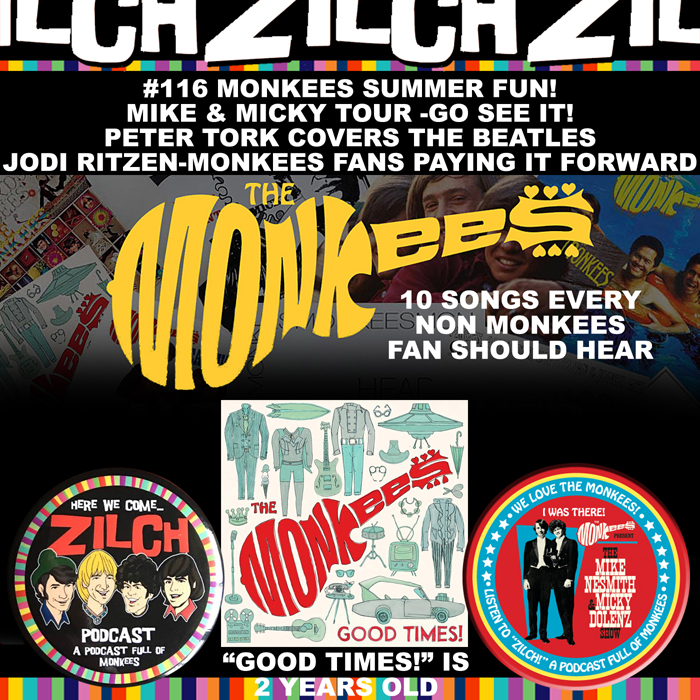 Summer's here and the time is right for Monkeeing in the Street! We are joined by Jodi Ritzen as we talk about Monkees fans paying it forward, Monkee related stuff and "Good Time!" 2 years later. Michael A Ventrella talks 10 Non Monkees fans should check out. Peter Tork covers a Beatles song and the Mike & Micky tour rolls on!
Aired on 6/15/18.
Get the Groovy Towel here
https://haveyouherd.org/collections/frontpage/products/new-djemf-groovy-summer-beach-towel
Get the cool new Monkees book, "Long Title"
http://amzn.to/2zd6t04
Pick up "Why the Monkees Matter" by Rosanne Welch here
http://amzn.to/2ud3mrJ
We were born to love one another.
www.redbubble.com/people/designsbyken/works/12348740-zilch-podcast?c=314383-monkees-inspired-art
Join our Facebook page
Find us on Twitter @Zilchcast
Download (right click, save as)