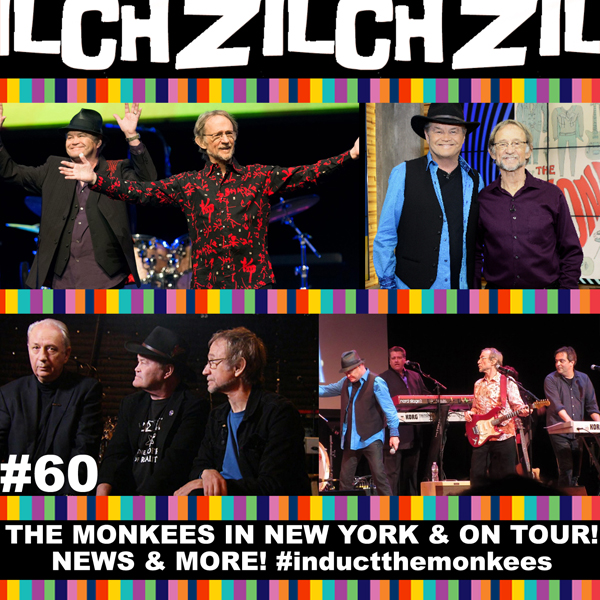 We are living in "GOOD TIMES!" We talk the CD release parties, Monkee Cookies, The guys on TV and so much more. Special thanks to Tim Powers, Richard and Sarah Woloski. Thank you for listening to our show, tell a friend. It is THE YEAR OF THE MONKEES!
Help out Rose Marie!
http://tiny.cc/rosemariefilm
Order "GOOD TIMES!" on CD
http://goo.gl/WQzZqJ
Order "GOOD TIMES!" on LP
http://goo.gl/rpFJHL
Order the THE MONKEES - THE COMPLETE SERIES while you can
http://monkees.com/
Check out this cool James Frawley interview we mention
http://skywalkingthroughneverland.com/122-monkees-muppets-director-james-frawley/
and check out this cool Bobby Hart interview from Tim
https://www.acast.com/deepdishradio/bobbyhartreturns-monkees-musicandmore
Check out our Zilch Shirts!
Join our Facebook page
Find us on Twitter @Zilchcast
Download (right click, save as)
See the Monkees on tour!
http://www.monkees.com/article/get-vip-packages-and-tickets-for-the-monkees-50th-anniversary-tour